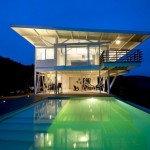 If you are aged 65 or older, you have Medicare coverage that covers you in the United States.  However, once you leave the United States, you must have a Medicare supplemental plan or international medical insurance.
You Have to Have a Supplemental Plan
If you have purchased a supplemental plan, like Plan F, than you are covered outside the United States for up to 60 days, up to $50,000.00.  After 60 days, or once you have met your limit, your coverage is up.  The Medicare Supplement plans are great for people who take short, international trips out of the U.S. each year.  If this sounds like you, then there is no need to worry, you are covered.  In fact, each time you enter and exit the country, your 60 days start over, so you can take multiple trips a year and feel confident your Medicare Supplement Plan will take care of you as long as your hospital stay does not exceed $50,000.00.
How Much Time Do You Spend Outside the U.S.?
However, if you are a person who lives outside the country for more than 60 days a year, you are leaving yourself unprotected without even realizing it.   I know what you're thinking:  Well, if I get critically ill or injured, I will just fly back to the U.S. for treatment.
Well………
This may sound like a fine plan when you are healthy, but have you ever tried to check yourself out of intensive care to get on a plane and fly home?  Without international health insurance, you are going to be responsible for paying the entire hospital bill before checking out of the hospital and you may not be able to board a plane depending on your condition.  In the worst case scenarios, which none of us expect, boarding a plane after a stroke, massive heart attack or major surgery may not be that simple and even abroad, the hospital bill is going to add up.
If you are someone lucky enough to live abroad each winter, you have invested your money wisely.  You understand that saving a penny by not purchasing insurance could likely cost you much more than the price of a policy when something unexpected happens.   American Insurance for Expats offers international insurance to people who need it.  We have short term travel policies, as well as long term medical plans.
A short term travel policy is great for people who want to spend a winter in Mexico, but aren't sure they plan on moving there yet.  In this instance, you only need a medical travel policy until you make a decision.
A long term major medical health care policy is necessary for anyone who lives outside of their home country for 6 months a year or more.  If you have a home in Dallas, and a home in Cancun, and another home in Costa Rica that you spend equal amounts of time at, then an international major medical policy is the right choice for you.  Underwriting is necessary for major medical coverage, but pre-existing conditions do not mean you will not qualify.
The earlier, or younger, you apply for a major medical policy, the better. If you apply before the age of 65, at the age of 75, you qualify for the Senior Global Plan, which will provide you coverage for the rest of your life. Make sure you are able to protect yourself while you retire abroad for the medical peace of mind you deserve.